your one-stop certification solution!
What is KCs Certification for Machinery for Korea?
KCs Certification (less commonly known as KCs Mark Certification or KOSHA Certification) is the main Korean certification for potentially hazardous machinery and personal protective equipment. KCs Certification for machinery must not be confused with KC (Safety) certification for consumer products.
The KCs certification system has been in existence since 1981. Initially, KCs covered only personal protective equipment (PPE), but was extended to the safety inspection of machinery in 1987. The responsible institution for KCs certification is the Korea Occupational Safety and Health Agency (KOSHA), whose mission is to protect the health and safety of workers in Korea. The focus is on preventing accidents by ensuring design, production and use of hazardous machinery and PPE are in compliance with the Korean safety standards. In addition to KOSHA, the Korea Industrial Safety Association (KISA) is also authorized to issue KCs certifications for certain machines from the KCs certification scope.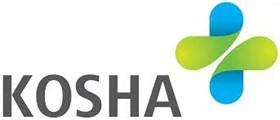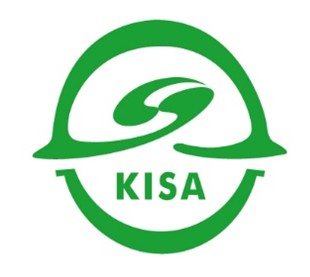 Products that are subject to KCs certification may not be imported or installed in Korea without the corresponding KCs approval. This is strictly checked by the Korean customs and local authorities. If products subject to approval are imported or operated without KCs approval, there is a risk of recall of the products or even dismantling of machines by official order. It is of utmost importance to check the necessity of KCs certification of machinery and personal protective equipment before the export is initiated. Typically, only the manufacturer of a machine or PPE can apply for KCs certification, especially if a factory audit is required for the product.
For explosion-proof components, please consider our separate page on KCs-Ex certification.
Which products require KCs certification?
KCs certification covers several product categories:
Machinery: injection molding machines, milling machines, grinding machines, industrial robots, etc.
PPE: safety helmets, safety shoes, safety gloves, safety masks, etc.
Temporary Work Equipment: working platforms, safety railings, etc.
Explosion-Proof Electrical Components: See KCs certification for explosion proof products.
KCs Certification Types
There are two different types of KCs Mark certification, KCs Certification (Type I) or KCs Safety Confirmation (Type II) would be required, depending on the product category. The certification processes of these two types are considerably different, so that the correct classification of a product into the corresponding certification type is a key step.
KCs certification (Type I) is also referred to as Certification of Compliance (CoC). It is applicable to machinery and protective equipment that the Korean authorities consider posing a significant safety risk to users, if designed or manufactured inadequately. In addition to appropriate product tests, this category always requires a factory audit at the production site.
Less dangerous machines as well as PPE and other relevant products with a lower risk to health and safety only require a KCs Safety Confirmation (Type II). It is also known as a Declaration of Conformity (DoC). In this category, a factory audit is not necessary. Instead, the products are inspected by KOSHA based on corresponding documents, which must often include specific test reports.
Examples of relevant products and their certification type (I+II):
KCs Certification
KCs Safety Confirmation
(Autonomous Safety Confirmation)
Machinery
- Injection molding machines
- Cranes
- Presses
- Bending machines
- Industrial robots
- Grinding machines
- Milling machines
- Industrial mixers
PPE
- Gas masks
- Safety shoes
- Welding facial shields
- Safety helmets
- Industrial diving equipment
Others
- Overload protection devices
- Protective devices for machinery (e.g., two-hand control)
- Scaffolding support devices
- Protective equipment for machines (e.g., safety mats for industrial robots)
Certain product categories cannot be assigned to a certification type across the board. Different technical specifications, sometimes also variable main functions, regularly lead to an unclear classification in the KCs certification system. A definite assignment can often only be made after a thorough examination, considering the applicable international standards.
There are different procedures with different lead times for KCs certification depending on product type. Lead times are determined by the required preparation and implementation of a possible factory audit as well as test sample shipping lead times, customs clearance, and testing in Korea. Since these are only partially applicable for the KCs Safety Confirmation (Type II) certification usually requires less time.
Apart from KOSHA, another organization that is authorized to issue certifications for certain products of the KCs scope is KISA. They are allowed to carry out the certification process for cranes, lifts and aerial platforms.
KCs Certification Procedure
Submission & review of the application
Factory audit (only for Type I: KCs certification)
Product tests in Korea (only for Type I: KCs certification)
Issuance of certificate and marking
If you have any questions about the details of the process steps, please feel free to contact us.
KCs Marking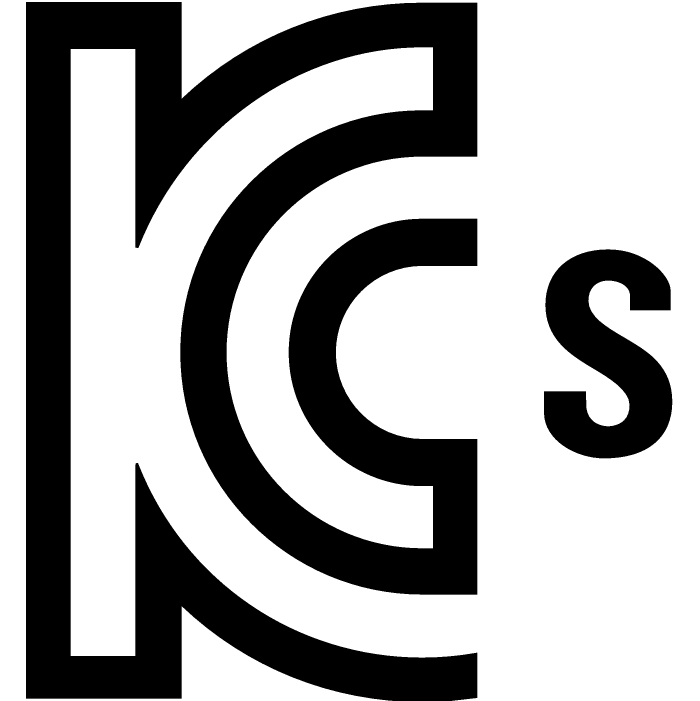 After the KCs approval has been successfully obtained, the KCs logo must be applied to the product and its packaging for most product categories.
The size of the KC logo may be adapted freely depending on the product, but it must not be smaller than 5mm vertically. Marking is permitted in the colors dark blue (which is recommended), gold, silver, and (only under certain conditions) black.
MPR Services
Your One-Stop Certification Solution.
Our complete package for product certifications for India.
Clarification of the certification requirements of your products
Personal consultant for all questions regarding KCs
Application preparation and communication with the authorities
Preparation and support of the audit for your KCs certification
Arrangement for all product tests in Korea
Advice on the marking of your products
Organization of the follow-up certification
Information about product-specific regulatory changes
Contact Us!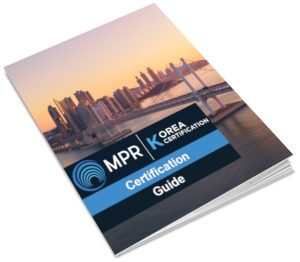 MPR Korea Certification – expert consulting and implementation of certification projects worldwide.
KCs Certification Overview
| | | |
| --- | --- | --- |
| | KCs Certification | KCs (Autonomous) Safety Confirmation |
| Certification period | 4-5 months (supposed that all required documents are available) | 3-4 months (supposed that all required documents are available) |
| Marking | Yes | Yes |
| Tests required? | In Korea | May be done outside Korea |
| Factory audit required? | Yes | No |
| Follow-Up Process | Regular audits (frequency depends on the product type) | N/A |
KCs Certification FAQ
How long does the KCs certification process take?
The process takes about 3-4 months (without audit) or about 4-5 months (with audit). For product testing, 1-2 months should be considered, depending on how much coordination with the test laboratory is required for the respective product.
Do the authorities inform KCs certificate holders about changes in the regulations?
No, the information is only provided in Korean by KOSHA. Applicants must track regulation changes independently or hire a consulting firm to monitor changes to be reliably informed of changes that affect the compliance of their products.
Which certification authorities are approved for KCs registration?
The application and implementation of KCs certification is done directly with KOSHA as the responsible institution in Korea.
Depending on the product category, the following institutions may also be considered:
KCs Certification Video
Please enable cookies to enable embedded YouTube videos. For privacy-related details on data exchange through use of the videos as well as changeable cookie settings, please see the privacy policy page.