Your One-Stop Certification Solution!
What is KC EMC Certification for Korea?
KC EMC certifications are used to demonstrate the electromagnetic compatibility (EMC) of electronic equipment and products using wireless technologies for the South Korean market. Most electronic information, communication and telecommunication equipment sold in Korea requires KC EMC registration. It confirms that the products are electromagnetically compatible with valid regulations and harmless for the users.
For products with radio frequency (RF) technologies, additional KC EMC certification is required to gain access to the South Korean market. This applies to products with radio technologies such as Wi-Fi, Bluetooth, RFID, or other wireless communications that use radio frequencies.
The National Radio Research Agency (RRA) is the primary institution responsible for the EMC certification system and issues the corresponding certificates. Its senior authority is the Korean Communication Commission (KCC) – for which reason KC EMC certification is sometimes referred to as KCC certification, or MSIP certification (named after the Ministry of Science, ICT & Future Planning), however, these terms are in fact outdated.
KC EMC certification has been part of the KC certification system since 2011, under which the uniform KC logo is used for marking purposes.
Certain products require KC Safety certification in addition to KC EMC approval.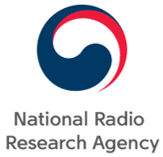 Which products require KC EMC approval?
KC EMC approvals are distinguished between two categories:
KC EMC Registration
This category covers all electronic products that do not use radio technologies and where only EMC is a concern, such as household appliances, lamps, industrial computers and other electronic products that generate frequencies above 9 kHz.
KC EMC Certification
Products using wireless technologies, such as WIFI, Bluetooth, cellular technologies, and RFID must be KC EMC certified.
KC EMC Certification Process
Product Testing to Korean Standard(s)
Submission of Application in Korea
Issuance of the KC EMC Certification
The process starts with testing the product according to Korean standards in an accredited test laboratory in Korea. An official application may be submitted to the authority after successfully passing the tests and obtaining the test reports. The RRA then issues the corresponding certificate if no problems appeared during the review. After receiving the certification, the manufacturer will need to ensure the correct marking of the certified products.
For products manufactured in the European Union, a simplification of the certification process is possible within the framework of the free trade agreement between the EU and South Korea. Applicants are allowed to use test reports from certain EU test laboratories for KC EMC registration. However, test reports according to EN standards are not sufficient for this purpose. Tests must be issued specifically mentioning the Korean standards and the test laboratories must be registered with the RRA. Further testing in Korea may be avoided if these conditions are fulfilled. MPR Korea Certification will gladly support you applying for KC EMC registration on the basis of test reports according to Korean standards from accredited test laboratories. Testing outside of Korea is only permitted for products covered by KC EMC registration. Product testing must always be conducted in Korea for products with wireless technologies that require KC EMC certification.
For the KC EMC certification of a product with wireless technologies, it is recommended to only use radio modules within the final product assembly which already have an individual KC EMC certificate. Even if the product uses KC EMC certified Wi-Fi or Bluetooth-modules this will not completely eliminate additional product testing, but test costs and lead times will be significantly reduced.
KC Marking for Electromagnetic Compatibility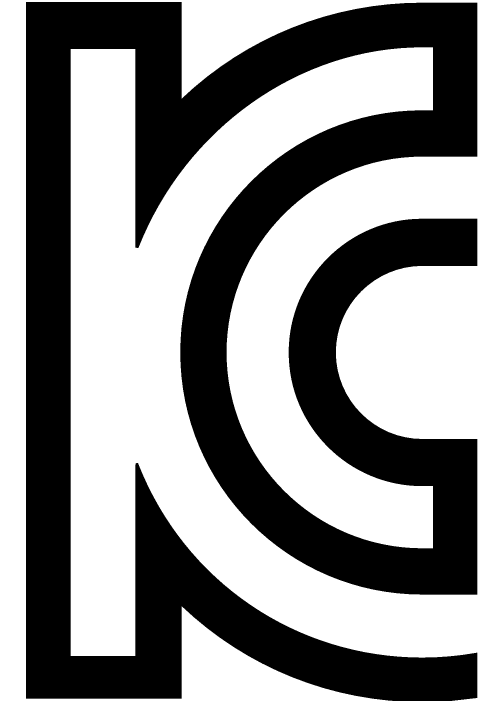 The marking of EMC certified products needs to show the KC logo and a specific registration number according to the authority's specifications. The coding shows how the certification is registered (for example for radio technologies, telecommunications products, or electromagnetic compatibility, etc.). The coding also specifies whether the applicant for the KC EMC approval is the manufacturer, the importer, or the seller. the last part of the coding is used for the individual product code, which contains the model name and may be up to 14 digits long.
In addition to the registration number, certain product-dependent information (for example model name, manufacturer name and support hotline) must usually be indicated on the marking. This must be provided in the Korean language and optionally in English.
MPR Services
Your One-Stop Certification Solution.
Our complete package for product certifications for Korea.
Personal contact for all questions regarding KC EMC
Clarification of the certification obligation of your products
Preparation of application documents and communication with the authorities
Handling of product tests in Korea
Advice on marking of your products
Information about product-specific regulatory changes
Contact us!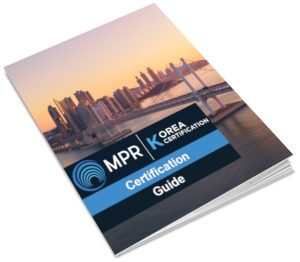 MPR Korea Certification – expert consulting and implementation of certification projects worldwide.
KC EMC Certification – Overview
| | | |
| --- | --- | --- |
| | KC EMC Registration | KC EMC Certification |
| Validity of Certificates | Basically unlimited, but subject to product changes | Basically unlimited, but subject to product changes |
| Certification period | 2-3 months (including tests) | 3-4 months (including tests) |
| Marking | Products must be marked with the KC logo, registration number, and manufacturer information | Products must be marked with the KC logo, registration number, and manufacturer information |
| Tests required? | Yes, according to Korean standards | Yes, in Korea |
| Factory audit required? | No | No |
| Follow-Up process | Market surveillance in Korea | Market surveillance in Korea |
KC EMC Certification – FAQ
Is it recommended that the Korean importer performs the KC EMC approval?
Compared to KC Safety certification, where no distinction is made between manufacturer and applicant, this distinction exists in KC EMC. Under KC EMC, there can be an applicant who is not the manufacturer. In practice, this often means that e.g. Korean importers want to be the applicant on the KC EMC certificates.
Although at first glance this simplifies the certification process for the manufacturer, it leads to a lock-in effect with respect to the Korean importer. If the manufacturer wants to change the importer, the importer must give its explicit consent for a certificate to be rewritten. Otherwise, the product tests must be repeated and new certificates applied for.
How do I have to label my products after certification?
Products must be marked with the KC logo, registration number, and manufacturer's information.
Do the authorities inform KC EMC certificate holders about regulatory changes?
No, the information is only provided in Korean by the RRA. Applicants must track regulation changes independently or hire a consulting firm to monitor changes to be reliably informed of changes that affect the compliance of their products.
KC EMC Certification Video
Please enable cookies to enable embedded YouTube videos. For privacy-related details on data exchange through use of the videos as well as changeable cookie settings, please see the privacy policy page.