Hyundai Rotem presents scale model of hydrogen train
14. September 2023
Already for the eleventh time, the Korea Railways & Logistics Fair took place in the BEXCO exhibition halls in Busan in mid-July. The South Korean railway manufacturer Hyundai Rotem, a subsidiary of the Hyundai Motor Group, participated in the largest domestic railway fair and presented its latest technologies and vehicles. According to Hyundai Rotem's own information, their stand area under the motto "H-Flow" was about 3,700 square metres. H-Flow" represents the company's vision of passenger-friendly trains, new technologies and environmentally friendly hydrogen powertrains. Hydrogen propulsion production uses, among other things, pressure vessels that usually require KGS registration to be approved for import in Korea.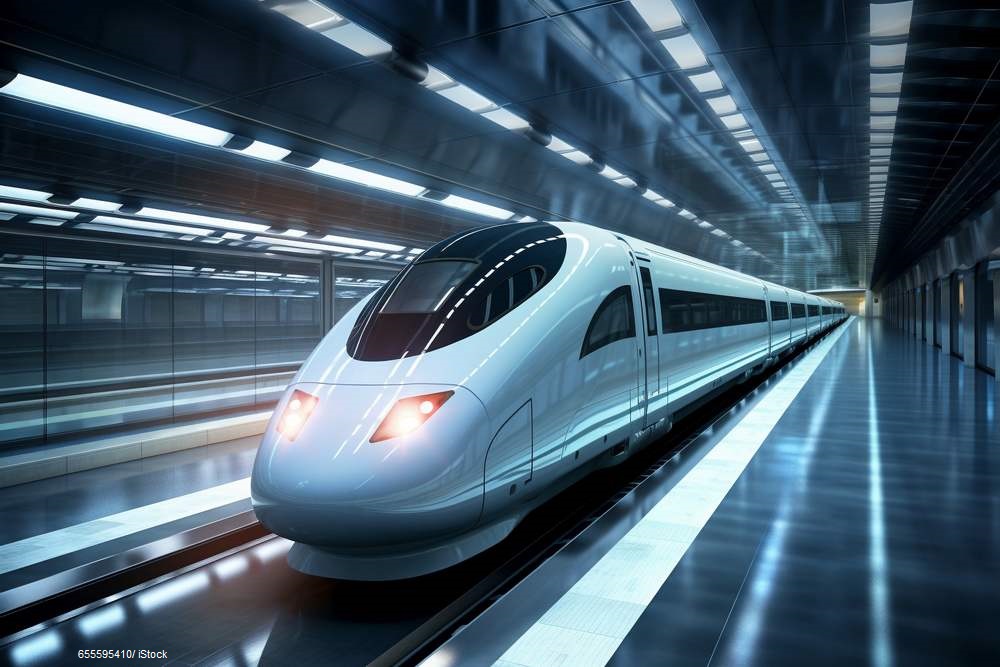 At the entrance to the stand, visitors saw a model of the EMU-320 high-speed train developed in South Korea, as well as an exhibition on the history of high-speed rail in the country. The exhibition gives visitors an overview of the 20-year history of high-speed trains in South Korea, which began with the opening of the Seoul-Busan line in 2004. In another stand area dedicated to hydrogen technology, Hyundai Rotem presented a scale model of a hydrogen-electric train as a premiere. The railcar is currently being supervised as a demonstration project by the Ministry of Trade, Industry and Energy and is expected to be operational by the end of the year.
The hydrogen-electric train is designed to help improve the urban environment in the CO₂-neutral era. In June, the train won first prize at the iF Design Award 2023, making it the first railway vehicle to receive such an award. At its stand, Hyundai Rotem showed other examples of its trains such as the electric GTX-A for the Seoul metropolitan area, double-decker trains for Sydney, Australia, electric commuter trains for the railway adminstration of Taiwan and a tram for the Polish city of Warsaw. Furthermore, visitors could experience the operation and maintenance of trains via virtual reality (VR) and augmented reality (AR).
Feel free to contact us any time if you need assistance or have any questions regarding Korean certifications like KC, KC EMC, KCs, KCs for explosion safety products or KGS factory registration.
Tel. Europe: +49-69-271 37 69 261
Tel. US: +1 773 654-2673
Email: info@korea-certification.com
For more information you can download our free brochure "Korea Certification Made Easy – The Booklet".