KEMCO Certification
21. July 2023
1. What is the KEMCO certification
The KEMCO certification was established was established to help controlling energy consumption in South Korea. It is a major factor in controlling emissions and setting the right incentives for improving energy efficiency.
The first energy efficiency program in Korea was set up in 1992 and targets products with a high energy consumption. Over the years, two additional programs have been introduced to target different products and areas. While one program only focuses on energy consumption during usage, there is also a dedicated program to reduce standby power in certain products.
Certification authority
The most important organizations for the energy efficiency regulations are the Ministry of Trade, Industry and Energy (MOTIE) and the Korea Energy Management Corporation (KEMCO).
The ministry is the main player for introducing energy efficiency policies and drafting respective regulations. The main policy for this has been the Rational Energy Utilization Act, which is divided into three different programs. The implementation and execution of these regulations and programs has been delegated by MOTIE to KEMCO.
2. Energy Efficiency Label and Standard Program (mandatory)
The most important one is the Energy Efficiency Label and Standard Program first introduced in 1992. This is a mandatory certification scheme that covers 35 product categories, including:
Refrigerators
Freezers
Washing machines
Dish washers
TVs
Electric motors
Domestic gas boilers
Electric fans
Normally, only already KC-certified products fall under this energy efficiency program. It requires product testing at designated national labs to determine the energy efficiency grades. The test report has to be provided to KEMCO, which makes it publicly available. Manufacturers then have to attach a label indicating the energy efficiency grade on their product.

3. e-Standby Program (Mandatory)
This program is also a mandatory scheme that covers around 22 product categories and encourages a lower standby power consumption and the adoption of energy saving modes while products are idle.
Included products are for example:
Computers
Printers
Scanners
TVs
Monitors
Home audio products
Servers
Hand dryers
Copiers
Testing in designated labs is required for a successful application with KEMCO.
The below label on the left can voluntarily be attached if products meet the required standards. However, products have to attach the warning label, should they fail to conform to the specified standby power standards.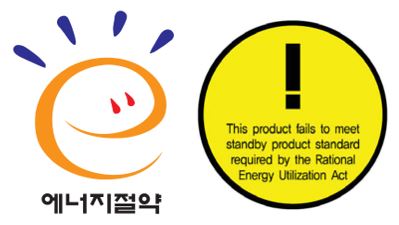 4. High-efficiency Appliance Certification Program (Voluntary)
This voluntary program covers roughly 44 products categories, mainly targeting appliances for industry or buildings. If they satisfy the energy efficiency standards set by the government, they can apply the respective label and may be eligible for financial support.
Products include:
Lighting equipment
Industrial gas boilers
Inverters
Centrifugal blowers
Industrial oil boilers
LED security light fixtures
LED traffic lights
Heat recovery ventilators
For receiving approval by KEMCO, applicants must submit application documents and a test report issued by a designated testing facility.
Once the KEMCO certification is approved, manufacturers can mark with the following label: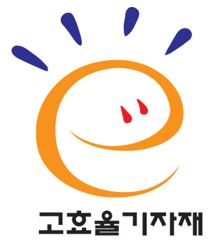 Common Topics: