Korea Industrial Safety Association (KISA)
21. July 2023
The Korea Industrial Safety Association (KISA) is an organization dedicated to promoting industrial safety and industrial accident prevention in South Korea. Established in 1964, KISA has a history of more than 50 years in promoting industrial safety culture and improving workplace safety standards in Korea.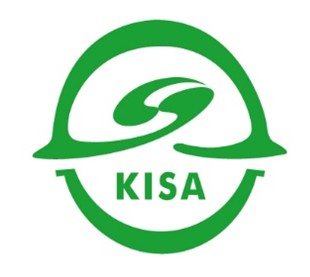 KISA's primary goal is to enhance the safety of workers and prevent industrial accidents. To achieve this, KISA offers various training programs, certifications, and technical consulting services to companies and industries across different sectors. KISA also conducts research and provides information on industrial safety to improve safety policies and regulations. This has resulted in a reduction in workplace accidents and fatalities in Korea, making it one of the leading countries in terms of industrial safety.
KISA also offers certification services for safety equipment and products in accordance with the Industrial Safety and Health Act. The KCs Mark is a mandatory certification required for certain dangerous machinery and personal protective equipment. KISA is designated as an authorized organization that is allowed to issue this KC certification and it conducts various tests and evaluations to ensure that the products meet the safety and performance requirements for the KCs certification.
Differences between KISA and KOSHA
KISA and KOSHA (Korea Occupational Safety and Health Agency) are both organizations dedicated to promoting industrial safety and health in South Korea, but they have different roles and functions.
KOSHA is a government agency under the Ministry of Employment and Labor, responsible for developing and implementing national policies and regulations related to occupational safety and health. KOSHA can issue KCs certifications for the entire scope of machinery and products that require the KCs Mark.
While KOSHA focuses on occupational safety, KISA's scope of business is wider, covering all aspects of industrial safety, including workplace safety, product safety, and environmental safety. KISA also provides KCs certification services, but only for a selection of machinery under the KCs scope. This includes cranes, lifts and aerial working platforms.